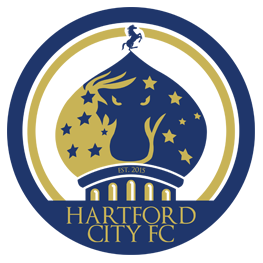 Club Values
The Hartford City Football Club (Hartford Colts) is an professional amateur men's soccer club based in Hartford, CT. The team competes in the National Premier Soccer League (NPSL) which is in the 4th division of the US soccer pyramid. Founded in 2016 and played it's first season in 2017.
Our Club values extend beyond the field as we take great pride representing Hartford, Greater Hartford Community and Connecticut.
1. The name of our club will always represent the city of Hartford. It is and will remain a club within the meaning of US Soccer laws on clubs and associations.
2. Our club colors are and will remain Navy and Gold. Whenever possible, this should also be the playing kit of the club's teams.
3. Every one of us gives our best for the club, whether we are players, employees, members or fans.
We stand by our club and city with conviction in good times and bad.
We are proud to be Colts!
4. As Colts we reject discrimination and violence. We show racism the red card and actively promote tolerance and fairness.
5. Our collective goal is sporting success. In pursuit of this goal, however, no one may endanger the existence of our club or violate the values we've set forth.
6. The foundation we actively shape focuses on our sport, business development, social responsibility and most of all community which is the prerequisite for ensuring Hartford City FC remains our club in the future.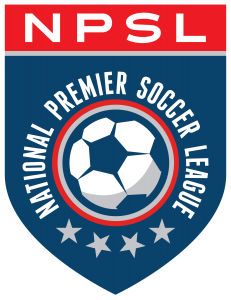 Our League
The National Premier Soccer League (NPSL)
The NPSL is a national league that operates in the 4th division of the US Soccer pyramid. NPSL teams are eligible to participate in the US Open Cup each year through their affiliation with the US Soccer Federation (USSF) and highest level of the United States Adult Soccer Association (USASA) alongside qualifiers from the MLS and USL. The NPSL remains the largest national league in North America.
HCFC joined the NPSL in 2016, with play beginning in 2017.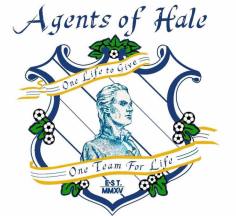 HCFC Supporters Group
The Agents of Hale
The official supporters group of HCFC, the "Agents of Hale" is a tribute to one of Connecticut's proudest sons, Nathan Hale, who was a Captain in the Continental Army during the Revolutionary War. You can find AOH at each match supporting their club.
Interested in joining the Agents? Click the AOH logo to find out more!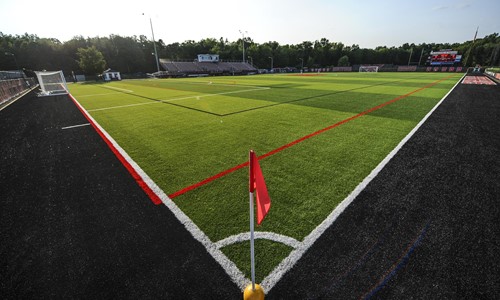 Home Field & Stadium
Al-Marzook Field at Alumni Stadium
The current home field of the Hartford Colts is Al-Marzook Field located at the University of Hartford in Hartford, Connecticut. Since 1977, its been home to the University's soccer programs. The complex, located behind the Sports Center, includes a newly refurbished all-turf field lined for soccer. It also sports permanent grandstands seating for 2,500 fans and a new state of the art scoreboard.
Colt fans can enjoy tailgating before matches and find inside our retail pop-up shop, food and partner amenities.