HCFC news & events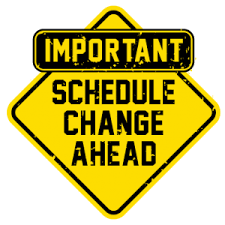 Important updates to all our fans we have two schedule updates to announce.
Our Away match versus Brooklyn Italians has moved from Saturday, May 19th to Sunday 5PM, May 20th. We apologize for the date change, but the Home team cannot reserve the field due to university scheduling conflicts.
Our Away match versus Greater Lowell was scheduled originally without the consent of Hartford City FC. We've worked hard to avoid a double so close to the July 4th holiday for our fans. It's been agreed upon to play now Sunday, June 17th.
We don't anticipate any more changes to our Regular Season NPSL schedule. If there are future changes we'll be sure to let you know!
May 4 at 8:24 pm