HCFC news & events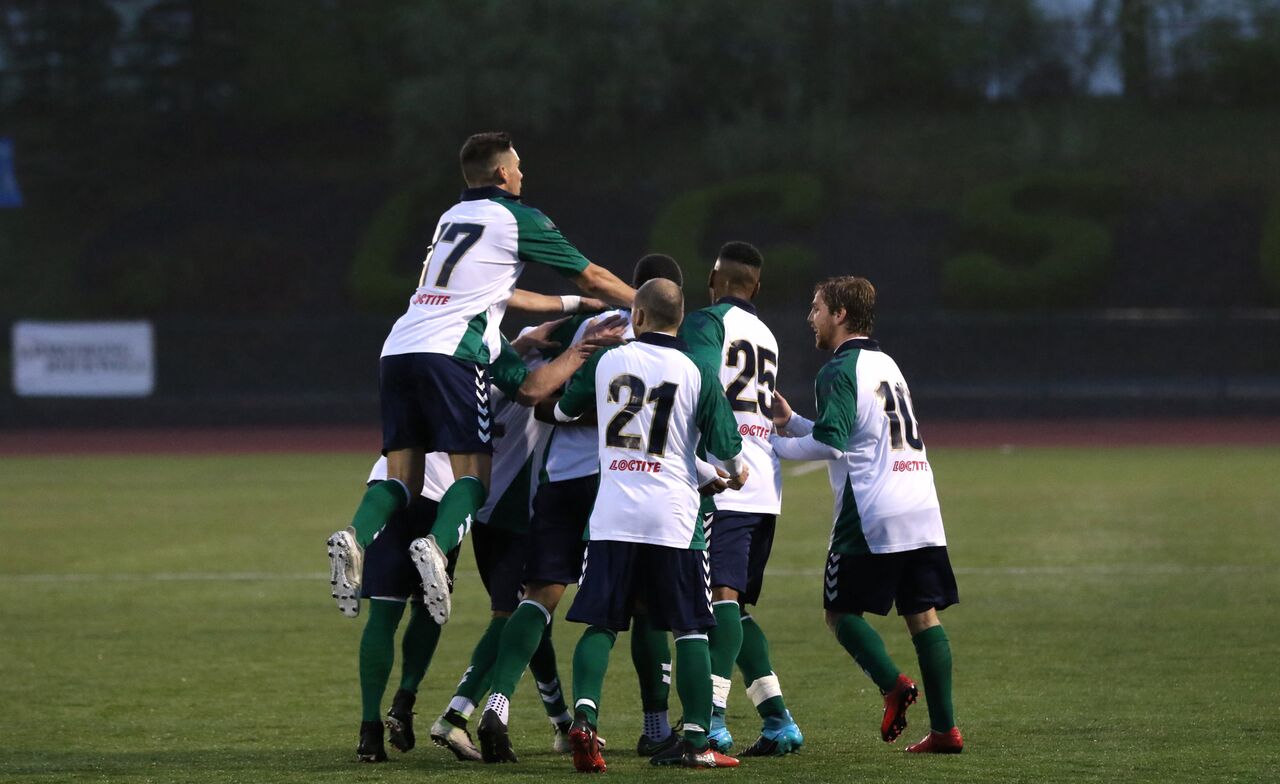 New Britain, CT. – The 2018 Season Opener for the Hartford Colts saw a match up of the NPSL Connecticut Derby and a visit from the defending National Champions, Elm City Express of New Haven. For both clubs, starting the season successfully was essential, due to the new conference format only allowing for single match fixtures.
Play opened up in the first half, after each team gained a better feel for their opponent and adjusted to the mild weather. Build ups from each side saw opportunities, with nothing materializing from either attack. As the half progressed, play settled, producing what looked like a nil nil halftime score, until Andre Morrison collected a ball inside the Elm City box, then turning inside to pull a bending shot to the far post, netting a goal at the 45th minute for a 1-0 Hartford City lead.
The second half required both teams to make some tactical changes and substitutions to impact play. As time progressed deeper into the half, pressure mounted on the Express to equalize, which created more counter attacking chances for Hartford. Elm City created a handful of chances in the final fifteen minutes of play, from a series of corners and ensuing crosses. A firm defensive stand, compounded by multiple Hami Kara saves, saw off any attack.
In efforts to gain field territory, Elm City played a long ball into the Hartford City half, only to have it diverted back into their end, where it was controlled by Hartford's Rashawn Dally. As the forward drove towards goal, he was taken down in the box and a penalty was awarded at the 85th minute. Dally converted the spot kick to make it 2-0 with little time to spare.
As with any Derby, there was a bit of extra time drama as Elm City was awarded a penalty of their own, for a challenge at the top of the Hartford City box. The Express would convert the spot kick in the 95th minute making the scoreline 2-1. Time expired on the ensuing kickoff, leaving the Colts with an impressive victory to start the 2018 season campaign.
Photo Credit: Instagram @sirserb
May 16 at 3:37 am