HCFC news & events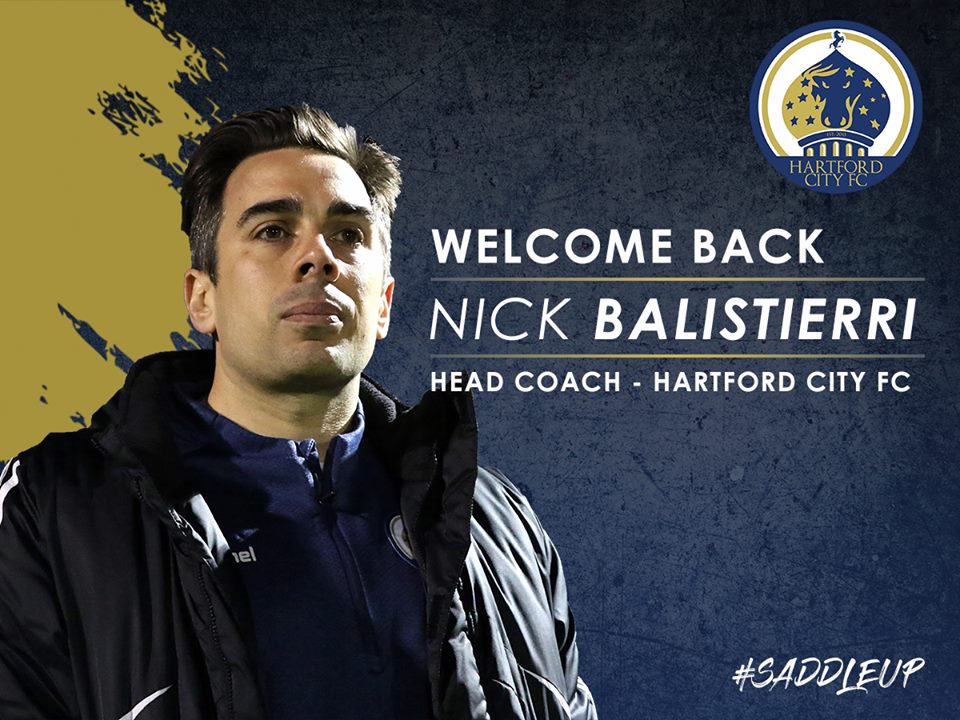 Hartford, CT – Today the club announces the hiring of new head coach Nick Balistierri for the upcoming 2019 National Premier Soccer League season.
From 2016-2018 Balistierri has served as the First Assistant to Hartford City, helping the club achieve consecutive conference playoff appearances. Over those two seasons, Balistierri has been instrumental in building the club profile and shaping the sporting direction.
Prior to the club, Balistierri was on staff at the Oakwood Soccer Club, coaching on the boys US Soccer Development Academy. A native of Glastonbury, he's very attune to the local soccer environment. His soccer roots run deep in the state having played and coached at every level Connecticut Junior Soccer Association has had to offer. After finishing youth soccer, Balistierri played at Bryant University, then returned home to begin his coaching career.
"Through an extensive coaching search, Nick demonstrated himself as the right fit for our club and its potential in the upcoming season," said Aaron Sarwar, owner of Hartford City FC. "Most importantly, we're excited to have continuity building our roster as we start this next chapter for HCFC."
"I am humbled to lead Hartford City FC into 2019," Balistierri said. "I would like to thank Aaron Sarwar for giving me this opportunity to continue growing the club's vision and building a legacy for the club, city and the community.
I have been fortunate to have been part of the staff these past two seasons in front the most passionate supporter groups, Agents of Hale, and I am absolutely thrilled to further represent what local soccer talent has to offer our community every week. This club is building something special that can't be created overnight, it has to be earned."
Balistierri takes the reigns of the club after the departure of Christian Benjamin, who served as HCFC's head coach from 2016-2018.
Hartford City will be hosting a public meet and greet with Nick, his staff and players at Bar5 in downtown Hartford on Saturday April 13th. The event will kickoff at 3:00 PM.
April 23 at 3:14 am