HCFC news & events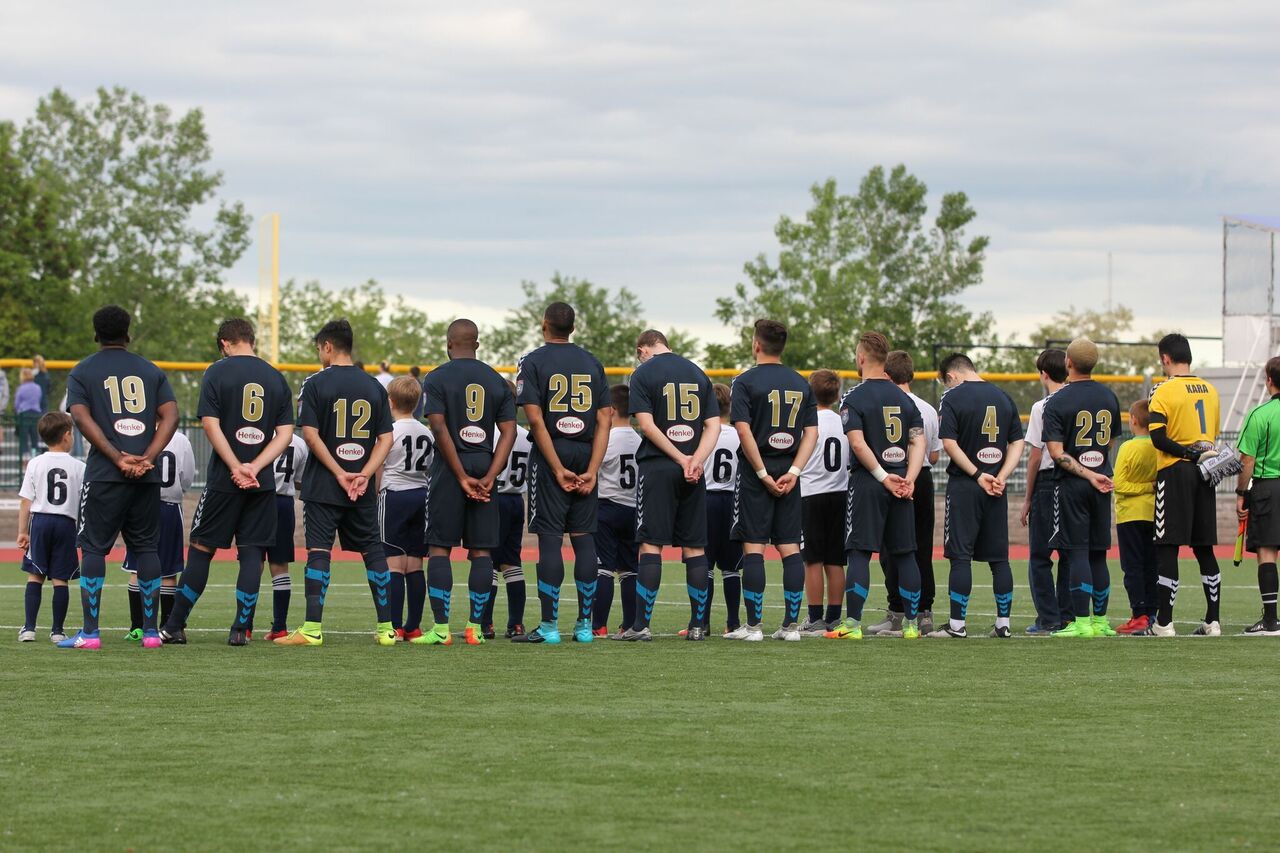 Hartford, CT. The offseason has been a busy one for the Hartford Colts, with many new faces, there are a lot of question marks regarding how the team will line up this season.
Though there were some departures, there were also some big additions. Local product Rashawn Dally (Bloomfield, CT) has committed to the Colts while in between collegiate seasons at Quinnipiac University. The forward was called up to the Jamaican National camp this past March and will provide a further attacking presence to the existing presence of Luke Alvaro and Ryan Taylor.
One of the biggest additions has been University of Hartford defensive standout, Andre Morrison (Clarendon, Jamaica) whom was drafted 69th overall by Toronto FC in this year's MLS SuperDraft. Morrison should bolster the defensive line next to Kieran Simms. Also adding to the back line, Andrew Geres (Portland, CT) comes in after a stellar career at UCONN where he looks to make an immediate impact at wing back.
Positional Expectations
Defense
Any good defense starts with the man in between the posts, goalkeeper Hami Kara is that player. Pushing him will be newcomer Carson D'Ambrosio (Andover, CT) who comes in from Central Connecticut State. Both should provide the consistent play expected out of the position, which will provide some reassurance to the back line. It's no secret that Hartford's biggest strength was its play in the back, Kieran Simms and Connor Archambault's presence should set the mentality of the unit and build upon last year's experience.
Joining the group will be newcomers Brendan Dennis (Tolland, CT) of Columbia University and Calvin Aroh (Glastonbury, CT) of Tufts University, both graduates of the US Soccer Academy Development system, (Oakwood SC, New England Revolution) and have had call-ups to US Youth National Teams. Expect both players to be featured once they settle in. James Thompkins, Quentin Swift and Pedro Gomes will push this group as they challenge a talented defensive unit.
Midfield
Hartford City has a lot of good players going forward. Their midfield, will showcase some fresh faces, such as Lamar Chancey (Meriden, CT), Mark Grant (Coventry, CT) and Fredrico Ferriera (Rio de Janerio). All will be looking to compete for minutes with returning players Luke Albertini, Felipe Mendes and Sebastian Stezewski.
Colts fans will see a different chemistry and will wonder where these local talents were hiding. The depth of the midfield has improved, which should see for a higher connectivity of passing and possession from the back line to the forwards.
Forward
Ryan Taylor, Luke Alvaro and Paulinton Johnson will appear again, after accounting for more than half the goals scored in 2017. Joining them will be Xahne Reid (Clarendon, Jamaica) from the University of Hartford, a talented young dynamic attacker. The Jamaican could be a dangerous attacking player on the wing or could even come inside. Additional options up top could feature either Riley Strassner (Avon, CT) of Georgetown University or Rafa Junquiera (Sao Paulo) of Northwest Nazarene, whom return to the Colts having the opportunity to be deployed as target players.
Clearly, the team has multiple options depending upon which system is played. They'll certainly have speed, the question remains if this group can create more opportunities going forward and more consistency from game to game.
2018 Outlook
We know that the squad has returned a solid core group of players and with the right additions, Coach Benjamin has a talented roster. We can probably ascertain that the team will take the knowledge from its inaugural season and dictate a higher tempo, possession offense style, complimented by a higher press defensive strategy. This kind of system when implemented correctly, with the talent available will pose a formidable challenge for any opponent.
The expectations are high, however the conference realignment makes reaching the playoffs a bit more tricky as each team only plays each other once. The top four teams from the table will meet at the end of year to contest for the Atlantic Conference Championship. Still the conference is dangerous with the returning National NPSL Champions Elm City, New York Cosmos, Kingston Stockade, Boston City FC and Brooklyn Italians all vying for the playoffs. Each match is crucial towards finishing top of the table.
If the Colts start the season strong, there will be a confident feeling that the club can go far in 2018.
May 11 at 5:45 pm