HCFC news & events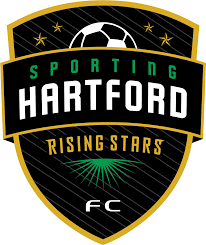 March 18th, 2021. Hartford City Football Club has extended an offer of professional affiliation with Sporting Hartford Football Club. We believe that both organizations share similar visions and core values as it relates to the sport of soccer in the Greater Hartford community. Each club has much to gain in both sporting and business with the alignment of our two clubs.
The affiliation is effective immediately and will focus on:
• Identification and sharing of local talent
• Match and training opportunities for both clubs
• Promotion of brands
Together we believe the partnership strengthens our clubs, the soccer community within Hartford, and a greater experience to all on and off the field.
May 5 at 4:53 pm